@kurulumu-net
But when the search feature works, the CPU immediately swells to 100% and the site dies.
That sounds very much like a MySQL issue to me. I'm aware that this is an existing issue in Flarum in relation to performance, and clearly, it's still not fixed.
I had no idea that the NodeBB migration could be this expensive. Terrible
Yes, exactly that. To me, it would appear that I'd need to finance the development and subsequent build of any package, then they could resell the same thing to someone else without the need for any additional effort on their part = high profit margin. The issue I have with this model is that I'd foot the (somewhat huge) bill for what amounts to a minor upgrade for me, but quite the money spinner for NodeBB.
Here the link to that thread
Aug 26, 2021  /  Technical Support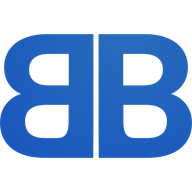 Paid Plugin or Script - Flarum -> NodeBB
Paid Plugin or Script - Flarum -> NodeBB
@julian I've had a response back from sales, and I'm clearly in the wrong business here. Do you seriously want to charge me $8,500 - $10,000 to migrate a 600kb (when compressed) database???